Strengthening Young Women Activist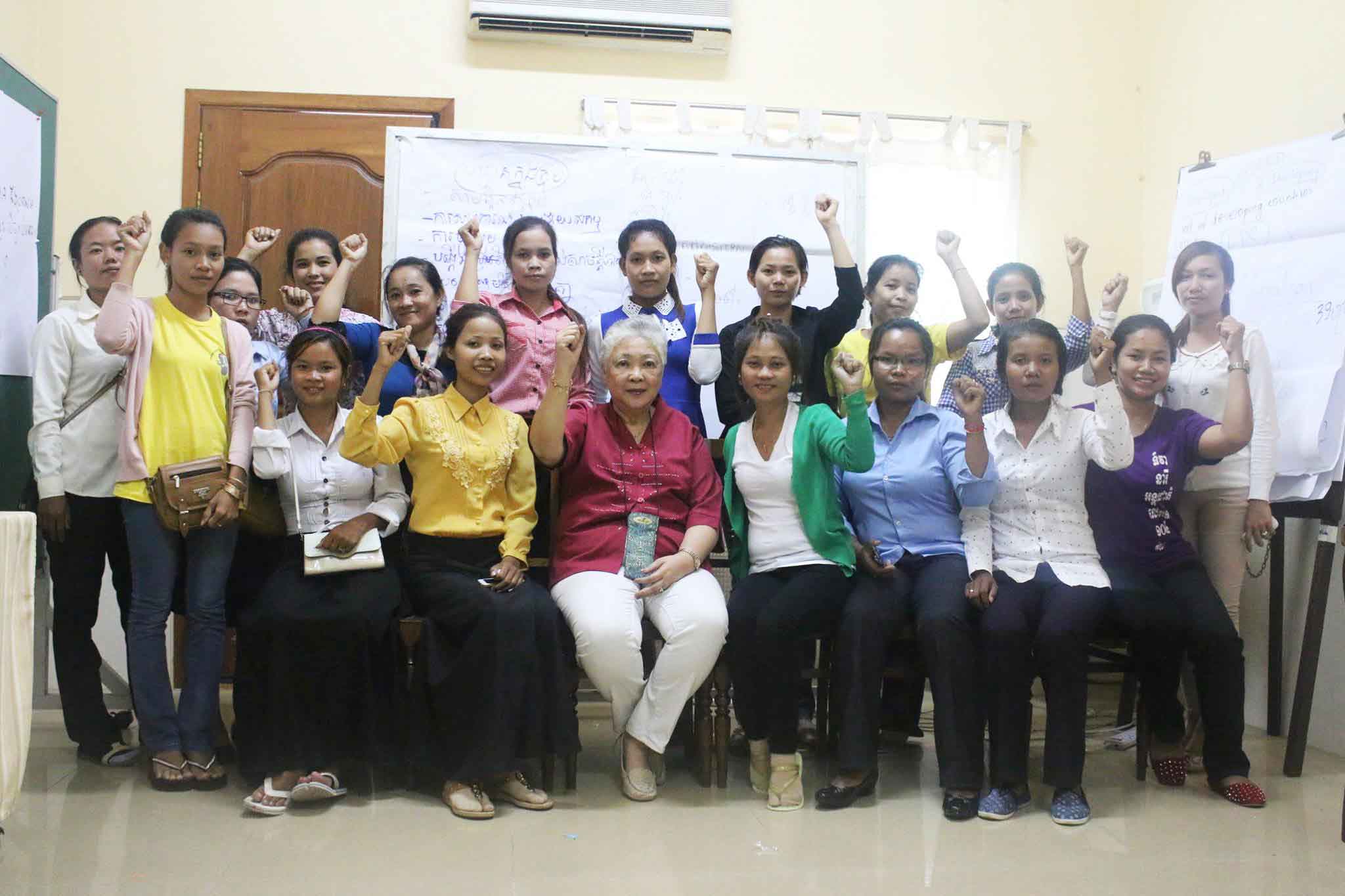 At least about 20 young women activists (YWA) from different districts in Kompong Thom province such as Kampong Svay, Stoung, Baray districts join the networking workshop under the theme of " Strengthening YWA's Network", from 28 to 30 June 2015 at SILAKA office in Phnom Penh.
YWA was formed in 2013 in Kompong Thom province, which had 25 members from diversity among potential women leaders in provincial and district counselors, in order to work to promote young women who are active in politics and leadership, especially to build their capacity to work with and support women leaders at sub-national levels.
In this workshop, the young women activists can learn more about how to build a strong network and to be completed successful mission in their network. And the special main point in this workshop, YWAs understand more about LANGO, why we say "NO" to LANGO? In this section, Ms. Thida Khus, Executive Director of SILAKA showed in her slide presentation " we say "NO" if the government has still no consultation with CSOs". Because of the LANGO is not responding to the objectives that stated in chapter one article one "This law aims at safeguarding the rights and freedoms and promoting the movement in the kingdom of Cambodia in order to protect their legitimate interests and to protect the public interests as well as to enhance the partnership cooperation between the association and/or the non-governmental organizations and the Royal Government of Cambodia." And the following articles in LANGO are opposite to the objectives of this law, and will be eliminated the fundamental of human rights and freedoms of expression.
Mr. Srun Sron , the founder of Cam-ASEAN shared about how to build a strong network by using their own resources and how to promote women in Cambodia. He said that "when we want to change others, firstly we have to change ourselves. If you want to promote women, you should have a heart for promoting women, don't focus on you are men or women, but focus on we are human so we can promote women together."
SILAKA is the leading agency of the capacity development sub-committee of the Committee to Promote Women in Politics (CPWP), which implemented two current projects in Kompong Thom province, the projects of "Women Leader at the Sub-national Levels (WLSN)" and "Strengthening Procurement at the Sub-national Levels (SPSL).